https://www.lockmaster1.co.uk/wp-content/uploads/IMG_0368-e1490047506139.jpg
3023
3024
Bill McFadyen
https://lockmaster1.co.uk/wp-content/uploads/lockmaster1_logo_266x197.png
Bill McFadyen
2017-03-20 22:09:39
2017-04-17 15:30:10
Safe relocation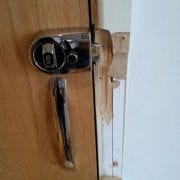 I was reading an article regarding burglaries in the UK. I was surprised to see that Dagenham is the largest hotspots in the UK for burglaries. While Suffolk and Folkestone are among the lowest in the country. There has been an increase burglaries in the Greenwich area especially in Blackheath & SE3 postcode. Most burglars are taking advantage of people's lack of security knowledge. My main advice would be that you should consider what you would do if you were locked out. Think about how you would gain entry to your own home or business. That's what the burglar does. Then think about how you could make that more difficult.
https://www.lockmaster1.co.uk/wp-content/uploads/Lockmaster1.jpg
816
612
Bill McFadyen
https://lockmaster1.co.uk/wp-content/uploads/lockmaster1_logo_266x197.png
Bill McFadyen
2016-08-08 11:53:37
2018-10-09 07:37:31
HIGHEST RISK POSTCODES FOR BURGLARY IN THE UK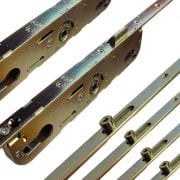 I was reading an article which mentioned that in the past two decades, over 22 million uPVC and Composite doors have been fitted throughout the UK, but now many older Multipoint locks are reaching the end of their lifecycle.
There is a replacement multipoint lock system available which is a genuine like-for-like replacement.
If you're interested in finding out more, Contact Bill at Lockmaster1 07908959198
https://www.lockmaster1.co.uk/wp-content/uploads/multipointlock.jpg
861
861
Bill McFadyen
https://lockmaster1.co.uk/wp-content/uploads/lockmaster1_logo_266x197.png
Bill McFadyen
2016-08-03 12:36:23
2018-10-10 08:05:41
uPVC Doors & Composite Doors