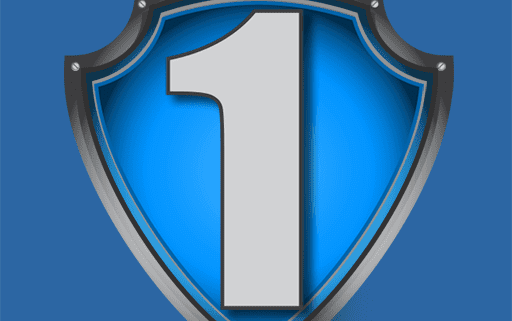 Posted on 05/08/2023
Welcome to Lockmaster1 Ltd, your reliable and trusted emergency locksmith service provider in London. Our mission is to provide professional and reliable locksmith solutions while prioritizing your safety and security. In this blog post, we'll take you through our transparent price structure, explain the benefits of upgrading your cylinders and locks, and shed light on the essential items that contribute to the smooth running of Lockmaster1 Ltd.
Transparency and Guaranteed Value
At Lockmaster1 Ltd, we believe in complete transparency when it comes to pricing. While we might not be the cheapest locksmith service, we take pride in offering exceptional value for your investment. Our average emergency callout price is £125, ensuring a rapid response to your locksmith needs. Whether you're facing a lockout or require urgent lock repairs, we are here to assist you promptly and efficiently. When you choose Lockmaster1 Ltd, you can be confident in a guaranteed price structure that provides unmatched quality and professionalism for your locksmith services.
Enhancing Your Security with Cylinder and Lock Upgrades
Investing in high-quality cylinders and locks can significantly enhance the security of your property. At Lockmaster1 Ltd, we offer a range of cylinder and lock options to provide you with added peace of mind:
Rim Cylinder Upgrades
Standard Rim Cylinder: For just an extra £25, upgrade to a standard rim cylinder that offers improved durability and security.
1 Star Cylinder: Take it up a notch with a 1-star cylinder upgrade, providing increased resistance to common burglary techniques, for an additional £35.
3 Star Cylinder: For the highest level of security, opt for a 3-star cylinder upgrade, which offers ultimate protection against snapping, picking, and drilling, for just an extra £55.
Mortise Lock Upgrades
Standard Mortise Lock: Enhance the security of your property with a standard mortise lock for an additional £25.
Basic Chubb 3G114e or Equivalent British Standard Lock: Upgrade to a basic Chubb 3G114e or equivalent British Standard lock for an extra £45, providing superior resistance to forced entry and unauthorized access.
Investing in Your Safety and Peace of Mind
Your safety is our top priority, and by offering these cylinder and lock upgrades, we aim to provide you with the best protection for your property and loved ones. Our upgraded cylinders and locks offer the following benefits:
Increased Burglar Resistance: Upgrade to higher-rated cylinders and locks to significantly reduce the risk of break-ins and keep your property secure.
British Standard Compliance: Opting for British Standard locks ensures that your property meets industry-approved security standards, providing added confidence in your security measures.
Long-Term Investment: Investing in upgraded cylinders and locks is a long-term commitment to the security of your property, saving you potential costs from break-ins and repairs in the future.
Running Costs of Lockmaster1 Ltd
We take pride in delivering professional locksmith services, and that requires managing the following running costs:
Locksmith Tools and Equipment
Vehicle Maintenance
Fuel Expenses
Office Rent
Insurance
Workshop Rent
Marketing and Advertising
Uniforms
Website Maintenance
Phone and Internet Services
Accounting and Bookkeeping
Training and Certifications
Business Licenses and Permits
Safety Equipment
Customer Service Software
Business Insurance
Inventory
Utilities
Security System
Accounting Software
Business Cards and Stationery
Professional Memberships
Office Supplies
Waste Disposal
Taxes
Choose Lockmaster1 Ltd for Professional and Qualified Master Locksmith Services
When you choose Lockmaster1 Ltd, you can be assured of professional and qualified master locksmith services. Our team of skilled locksmiths brings years of experience and expertise to every job. While we might not be the cheapest option, we prioritize your safety and peace of mind with unmatched quality and dedication. Our transparent pricing structure ensures that you receive exceptional value for your investment in your property's security.
Contact Us Today
For reliable and professional emergency locksmith services in London, don't hesitate to get in touch with Lockmaster1 Ltd. Call us at [Your Phone Number] or email us at [Your Email Address]. We are here to serve you with the utmost dedication and proficiency, providing you with tailored security solutions for your peace of mind.
---
We hope this revised blog post presents the value and assurance of choosing Lockmaster1 Ltd for professional locksmith services. Your security and satisfaction are our top priorities, and we are here to provide you with the best solutions for your peace of mind. Please feel free to reach out to us with any questions or service inquiries. We look forward to serving you with excellence and dedication!